Welcome to our serene getaway from the hustle and bustle of city life.
Unique Beach Front Huts
There are 7 rooms of this kind. All rooms have double beds comfortable for 2 persons. They all have a private shower with water that has nature's refreshing temperature, a common area, veranda and a garden and sea view.
Our beach huts start at only ₹ 1200 per night.
Turtle Village, Galgibag is located around 40 kilometers south of Margao (1 hour) and around 80 kilometers south of Panjim (2 hours).
At Turtle Village you get a chance to completely go off grid, away from the crowds and fully relax. Turtle Village is uniquely situated on the beach of Galgibag, close to Patnem and Palolem in South Goa, providing you with easy access to a pristine beach, which you often will have all to yourself!
Dip your toes in the sand, go for a swim, explore the natural surroundings, or simply relax in the shade of an almond tree or swaying coconut palm and enjoy the breeze.
With its unique location and set up, Turtle Village provides you with a true Susegad experience that nowadays can only rarely be found in Goa. This is real authentic Goa, like it was before tourism took over.
At Turtle Village we welcome you at affordable rates.
Galgibaga Turtle laying beach
Once a year, Goa's coastline welcomes Olive Ridley turtles which head to the shore for nesting between November and April. Sea turtles have a taste for the best beaches. Galgibaga, along with Agonda in the south and Morjim in North Goa, are the three they faithfully visit every year. Galgibaga beach nickname is Turtle Beach!
Since our resort is situated at a beach frequented by these flippered visitors, you may get a chance to witness an Olive Ridley Turtle lay its hundreds of eggs. The incubation period takes about 40-50 days, and after that, the hatchlings return back to the sea.
Because of its delicate nature of this phenomenon, there are strict preservation rules to be observed on Galgibaga beach. The government of Goa is doing a sterling job of protecting the turtles habitat and nesting area at the northern end of the beach.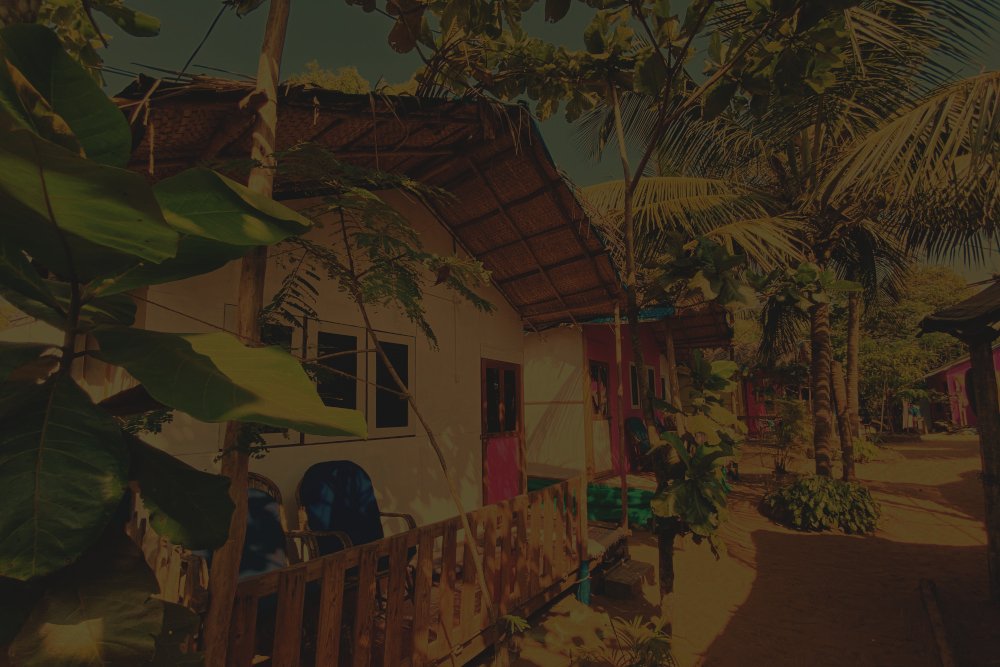 Do not hesitate to contact us
Get in Touch
We are located at the entry of Galgibag beach, around 200 meters from the highway 66. Pass the church towards the beach. You will find us on the right side.